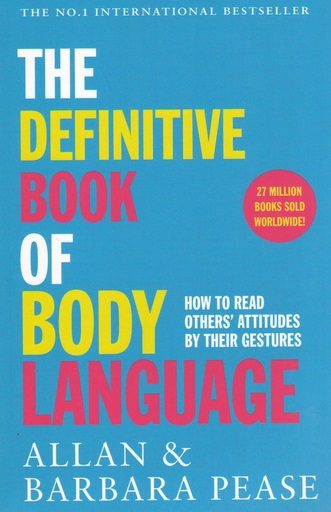 Description
This international bestseller explains everything you need to know about body language, how to read it, and how to put your best self forward. What people say is often very different to what they think or feel. Now, with the definitive book of body language, you can learn to read other people's thoughts by their gestures. It sounds implausible, but body language is easy to pick up and fun to use.
Find out:
How to tell if someone is lying
How to make yourself likeable
How to get co-operation from other people
How to interview and negotiate successfully
How to choose a partner
WHERE?
VentureLab invites you on September 24th, 1 PM to a tailor-made presentation of The Definitive Book of Body Language, by Allan & Barbara Pease. This presentation is given by the Dutch startup Lunch Learners.
We provide you with the food, you just have to eat, listen and enjoy.
Thank you for replying before September 17th, 2019.
 Venue: VentureLab, Boulevard de la Sauvenière 118, 4000 Liège
Starting Time: 1 PM   Ending Time: 2 PM
Details
Date

24/09/2019

Lieu

VentureLab, Liège