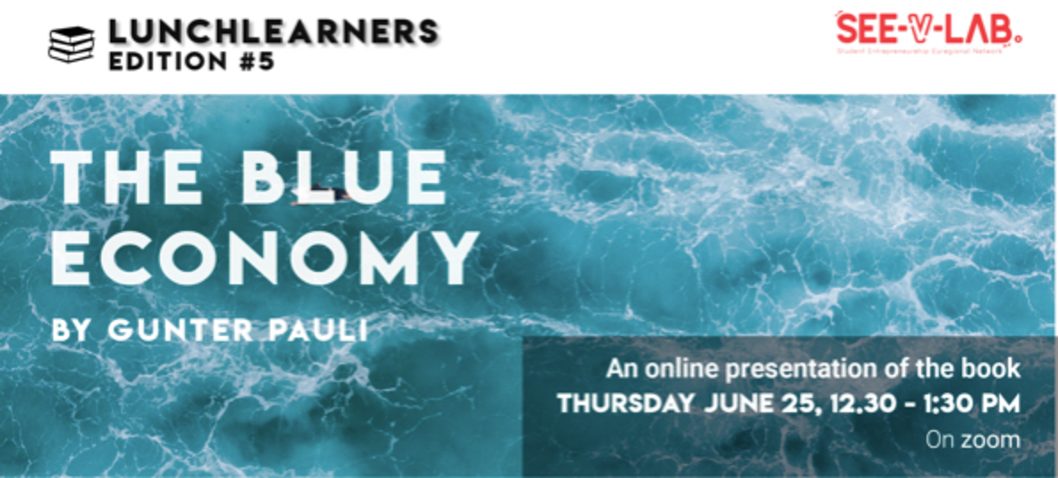 Description
Let's have a nice book lunch break together ! 
Venturelab invites you on June 25, at 12.30 PM to a tailor made-presentation of The Blue Economy by Gunter Pauli. This presentation is given by the Dutch startup Lunch Learners.
You just have to listen and enjoy !
Where ? Everything happens online, via the zoom link that you will find just below.
Starting Time : 12.30 PM. Ending Time : 1.30 PM